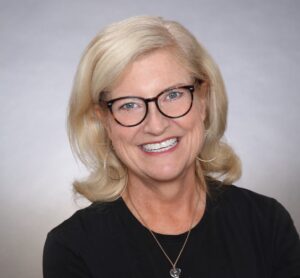 Emmanuel Academies and Emmanuel Communities are pleased to announce Kristin Delfs has joined the team as the new Administrative Coordinator for the two local not-for-profit organizations under a management agreement with Success Facilitators, a Naples-based management services and consulting firm.
Delfs will serve as lead administrative professional with an emphasis on communications, relationship building and community partner collaboration.
With an in-depth background in team leadership, customer service and software support, Delfs brings a myriad of valuable skill sets to the two organizations. As a past software business analyst, she understands the importance of data collection, business management flow, functionality, and flexibility.
Originally from Colorado, Delfs moved to Naples approximately one year ago. Upon learning of the missions and community work of Emmanuel Academies and Emmanuel Communities, the call to community service and serving others drew her out of semi-retirement.
"We are very excited to have Kristin join us," says Howard Isaacson, Chief Executive Officer of Emmanuel Communities, Inc. and Emmanuel Academies, Inc. "As we continue to grow, Kristin brings a wealth of experience in communications, problem solving, and leadership based upon her many years in the technology industry. I am excited about leveraging her skills to further the impact of our two ministries."
To find out more about the programs from Emmanuel Communities or the college degrees offered through Emmanuel Academies, please contact Beatrice (BB) D'Angelo, Operations Coordinator, at Beatrice@EmmanuelCommunities.org or call her direct line at 239-595-6900.
Emmanuel Communities is a Blue Zones Project recognized organization. The non-profit also offers a community park which has special events and programs that are ongoing. The Emmanuel Community Park is located at 2770 Oil Well Road in Naples (west of Everglades Boulevard). For information call (239) 352-0118 or visit www.emmanuelcommunities.org.