Meet Sue Huff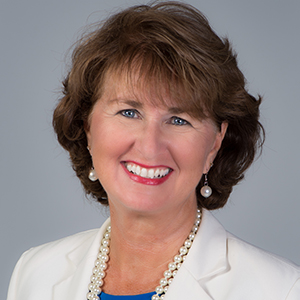 Sue Huff is the owner of E. Sue Huff & Associates Marketing and Management Consulting. As a business owner and entrepreneur for over 40 years, Sue understands the challenges that face other business owners first hand.
Her background before starting her marketing and management consulting firm in Naples, Florida was focused mainly in the printing industry. Sue learned graphics skills starting out in the newspaper industry and then moving into an offset printing operation. By the age of 28, she was the managing partner with a chain of small commercial print shops in Cincinnati, Ohio. She built the operation and sold her share prior to accepting a senior management position with the City of Cincinnati. Sue served as one of the top senior division managers for the City as the Division of Printing Services Manager. After completing a total department turnaround for the City, she ventured to Florida to start her consulting business.
Schooled in graphics art, broadcasting and theatre at Daytona Beach Community College, Tallahassee Community College and the University of Cincinnati, Sue brings her creative senses to every business situation. She has been consulting in the Southwest Florida area since 1996 and is known for her creative ideas, enthusiasm and professionalism.
During the 80's, her ownership in a printing business taught Sue the ins and outs of business from the ground up. With math and art being her favorite subjects, Sue found business and entrepreneurship to be a great combination of both. Her printing company required creativity and progressive thinking for her clients while creating profit for the company. Sue loves a challenge and quickly became known for her solutions for business issues. Clients relied upon her suggestions and honesty to help them with their printing and marketing decisions.
Sue has produced an award-winning public relations television show; facilitated and trained multi-level staff in various topics; performed in a theatre company for 10 years; hosted radio shows; been a guest columnist and social photographer for the Naples Daily News Business, Life In Naples Magazine, Southwest Florida Business Today, Galas Magazine, Florida Weekly, Naples Illustrated, Gulfshore Life and other publications; been a guest speaker and emcee for various business events and Chambers of Commerce; and continues to volunteer for numerous non-profits in her spare time.
Sue Huff is a member of:
Leadership Collier (Class 2015)
Greater Naples Chamber of Commerce (Ambassador)
Above Board Chamber (Ambassador)
Women of Initiative, Community Foundation of Collier County (WOI Founding Member)
Junior Women of Initiative (Boys & Girls Club of Collier County – Mentor)
Public Relations Committee for the Naples Winter Wine Festival
Latchkey League of Collier County
American Red Cross (past Board Member)
Daughter of the American Revolution (DAR)
Sue is a guest speaker and emcee for organizations such as:
Above Board Chamber
SCORE
United Arts Council
FGCU Small Business Development Center
Goodwill
Women's Network of Collier County
FastTrac™
Girls Going Places
Miracles in Action
Thinking Outside the Box for Non-profits
Meet Allison Silverstein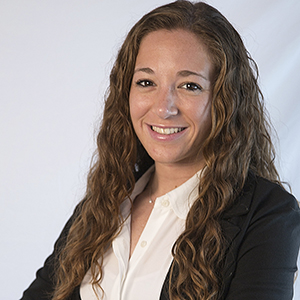 Allison Silverstein grew up in Boca Raton, Florida and moved to Naples in 2011. She holds a bachelor's degree in communications with a concentration in public relations from the University of Hartford. She brings her knowledge of marketing strategies and writing skills to the company.
Allison works with clients' email campaigns, social media engagement, research, and various other public relations responsibilities.  She helps clients with special event management including registration, logistics, photography, and hospitality.