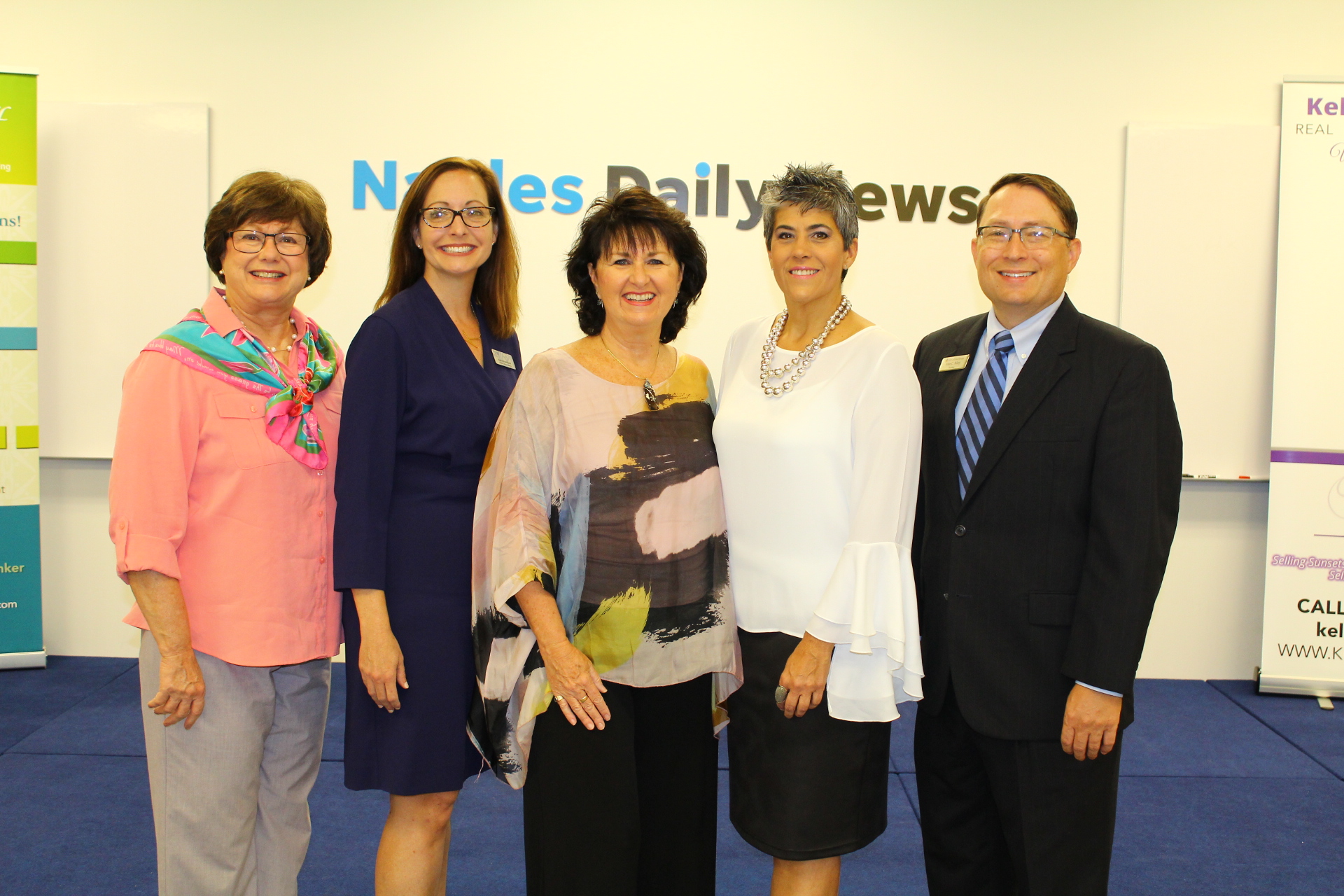 Over 100 attendees representing local non-profit organizations throughout Collier County attended the 10th annual "Thinking Outside the Box" seminar on August 9. The annual event was held again this year at the Naples Daily News Community Room.
The theme, The "Top 10" Tips for a Non-Profit's Success, was chosen to represent the 10th year that the free seminar has been presented by the event's founder Sue Huff of E. Sue Huff & Associates Marketing and Management Consulting.
Speakers presented topics to help local non-profits improve their marketing and development strategies, social media presence, as well as, explore 10 myths for major gifts.
Speakers included: Sue Huff; Kelly E. Capolino, local real estate professional and Founder of the Diamond Volunteer Program; Katie Schweikhardt, Director of Development for United Way of Collier County; Cecily Lancit, Owner and Founder of Lancit Digital Media; Batya Maman Comunale, Owner and Founder of Social Connect; and John C. Riley, CFRE, President of Riley Philanthropy.
Sponsors for the event were: E. Sue Huff & Associates, Kelly E. Capolino PA, Sissy Smith of Gifted Coin, Rick Gallo Auctioneer, Community Foundation of Collier County, and the Above Board Chamber of Florida. Newk's Eatery provided the continental breakfast.
For more information about E. Sue Huff & Associates Inc. Marketing and Management Consulting please contact Sue Huff at 239-596-7990.